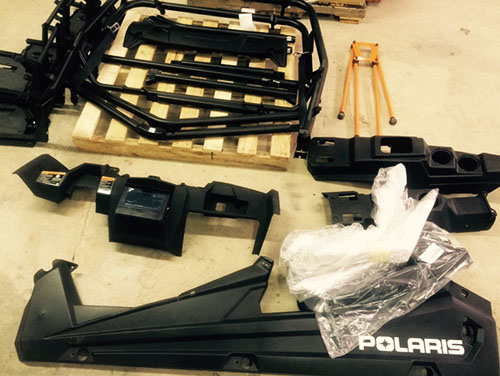 It's like Christmas in October here… When Polaris announced it's new 2016 RZR XP Turbo EPS, like everybody else in the world, we had to have one. But with specs and features like 144 horsepower, improved suspension, and upgraded liquid cooling system to name a few, even Polaris dealers had to get on a waiting list to get one. But on Monday, October 12th, Santa's sleigh rolled into our parking lot in the form of an 18 wheeler and we were happier than a kid with a Twinkie.
But just what could we possibly do to this 2016 Polaris RZR XP Turbo to make it any cooler than it already is? Who cares! Let's take this thing out and see what it can do!
After shredding up the lawn and attacking every bump or hill we could catch air on, we finally pulled it into the install cave to start brainstorming on cosmetic and, of course, electronic upgrades. It only took a couple hours to tear it apart… And we mean TEAR IT APART!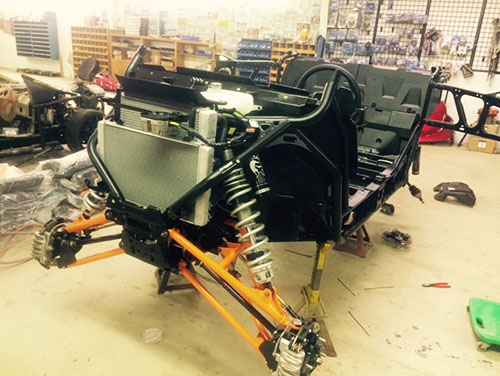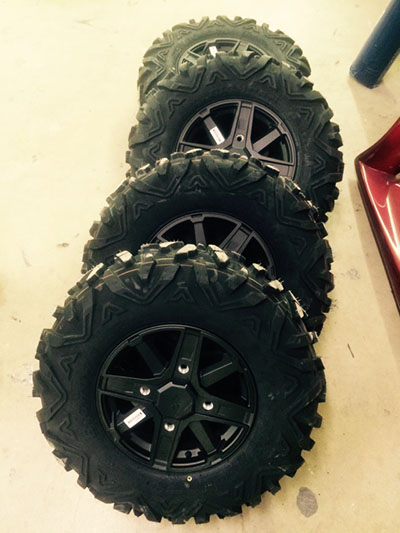 We're going to customize this already amazing machine and have it ready for Camp RZR Glamis in only 3 weeks! Custom roll cage, custom seats, and a custom sound system are just a few of the things you can expect to see. Follow this blog for updates throughout the build and if you're going to be in Glamis for Camp RZR at the end of October, be sure to look us up to see the final product.