We made it! Our 2016 Polaris RZR XP Turbo is in the dunes of Glamis, CA at Polaris' Camp RZR West event. We were wrenching, sanding, painting, fabricating, and wiring all the way till we had to load it into our truck, but we made it!
The piles of parts have once again become a berm blasting, dune dominating machine.
The finishing touches to the audio system include three (3) custom painted MUD6SPBT Universal Bluetooth Speaker Systems, six (6) custom painted WET8CWB 8" compression tower speakers, and six (6) MUD100.2 amplifiers.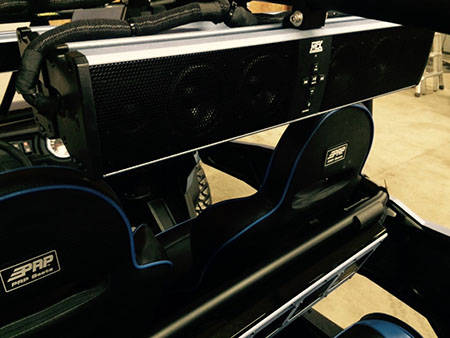 The WET8CWB speakers complement the blue LED lighting that has been added to every nook and cranny our installers could cram their hands into.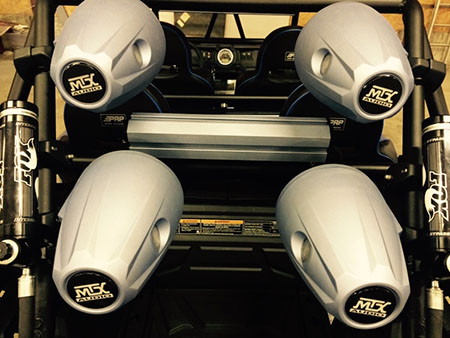 With the custom flat metallic blue paint, blue PRP Seats, and so many blue LED lights that you may be able to see this RZR in the Glamis Dunes from the NASA Space Station, it seemed only fitting to name this project "Blue Thunder."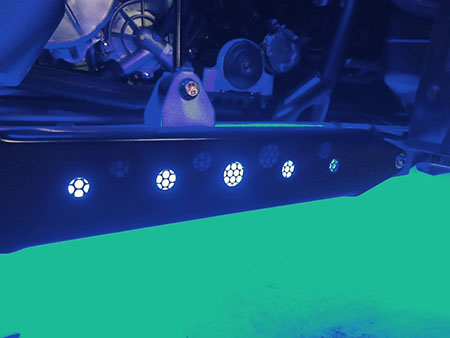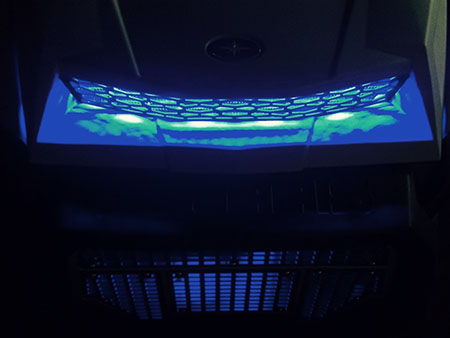 The amplifiers are installed in a custom amp rack in front of the rear seating area.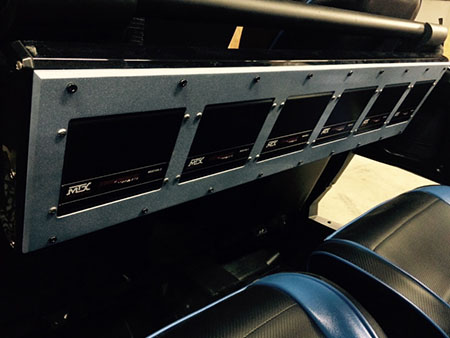 Other aftermarket add-ons in the final days of the build include Muzzy exhaust and GMZ Race Products 15" Casino Beadlock wheels.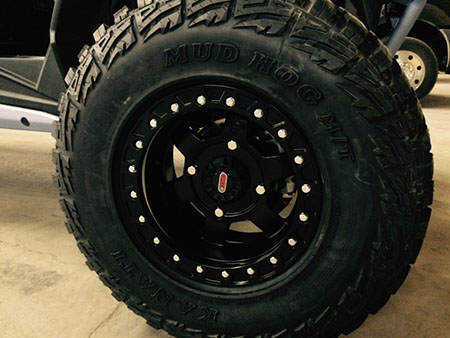 And now we're off to Glamis to Camp RZR West. Stay tuned for more pics of the completed project on Facebook, Twitter, and Instagram.